Get a comprehensive overview of Ethereum, the world's second-largest cryptocurrency. Learn how it differs from Bitcoin, how it works, and its potential for revolutionizing industries beyond finance.
How much is Ethereum price? follow ethereum as instant chart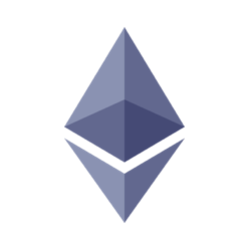 Ethereum (ETH)
Price
Bitcoin Grafiği
What is Ethereum (ETH)?
Ethereum is a decentralized blockchain platform that facilitates fast and affordable digital payments. Its unique feature is the support for Turing-complete smart contracts that enable the creation of decentralized applications (dApps). In this article, we will explore the various applications of Ethereum and its position in the cryptocurrency market.
Ethereum: A Marketplace for Financial Services, Games, and More
Ethereum is a marketplace for financial services, games, and other decentralized applications. The blockchain is designed to run in a decentralized manner and powered by smart contracts. Its native cryptocurrency, Ether (ETH), is the second-largest cryptocurrency by market capitalization after Bitcoin.
Many investors refer to Ethereum as digital silver after Bitcoin's digital gold, as ETH's price is lower than Bitcoin's. Despite its lower price, Ethereum's ecosystem is the largest for decentralized apps and Web 3.0. It is especially prominent in decentralized finance (DeFi), non-fungible tokens (NFTs), social media, and blockchain gaming. Ethereum's smart contract functionality is instrumental in driving most of the emerging trends in the crypto industry.
The Power of Smart Contracts
Ethereum's smart contract functionality allows for the creation of decentralized applications that run autonomously, without the need for intermediaries. This technology enables DeFi protocols, NFT marketplaces, social media platforms, and blockchain games. Developers can create custom smart contracts that interact with each other, making it possible to create complex financial instruments, voting systems, and more.
ETH Price Volatility
Like Bitcoin, the price of Ether experiences considerable volatility. However, its price can rise based not only on the crypto market sentiment but also on Ethereum's adoption among dApp developers and users. As more people use the platform and its applications, the demand for Ether increases, driving its price up.
Ethereum is revolutionizing the decentralized application space with its support for smart contracts. Its ecosystem is the largest in the crypto industry, and its applications range from DeFi and NFTs to social media and gaming. As more developers and users adopt Ethereum, its position as a leader in the crypto industry will only become stronger.
Who Created Ethereum?
The idea of Ethereum was first introduced by Vitalik Buterin in late 2013, followed by the release of its white paper on November 27, 2013. The paper discussed Ethereum's technical design and proposed the concept of smart contract functionality.
In January 2014, Buterin partnered with Dr. Gavin Wood to co-found Ethereum, and the yellow paper was published in April of the same year. This paper provided technical specifications for the Ethereum Virtual Machine (EVM).
In July 2014, the first crowdsale of Ether (ETH) was launched to raise funds for the platform's development. This crowdsale allowed users to purchase Ethereum cryptocurrency using Bitcoin, and the Ethereum Foundation raised approximately $18 million by selling around 60 million ETH.
After almost two years of development, Ethereum's mainnet was launched in July 2015, ushering in the era of initial coin offerings (ICOs) on the blockchain. However, the platform faced a major setback in April 2016 when the decentralized venture fund, The DAO, was hacked, resulting in a loss of approximately $150 million from its ICO. This event led to a hard fork of the Ethereum blockchain, which resulted in the current state of the network.
Today, Ethereum is the second-largest cryptocurrency by market capitalization and has become a leader in the decentralized application space, driven by its smart contract functionality and large ecosystem of developers and users.