The FBI has identified North Korea's Lazarus Group as the culprit behind a massive $41 million cryptocurrency stake hack. This SEO-friendly description highlights how the FBI has linked the hack to the notorious cybercriminal organization, providing a brief summary of the news.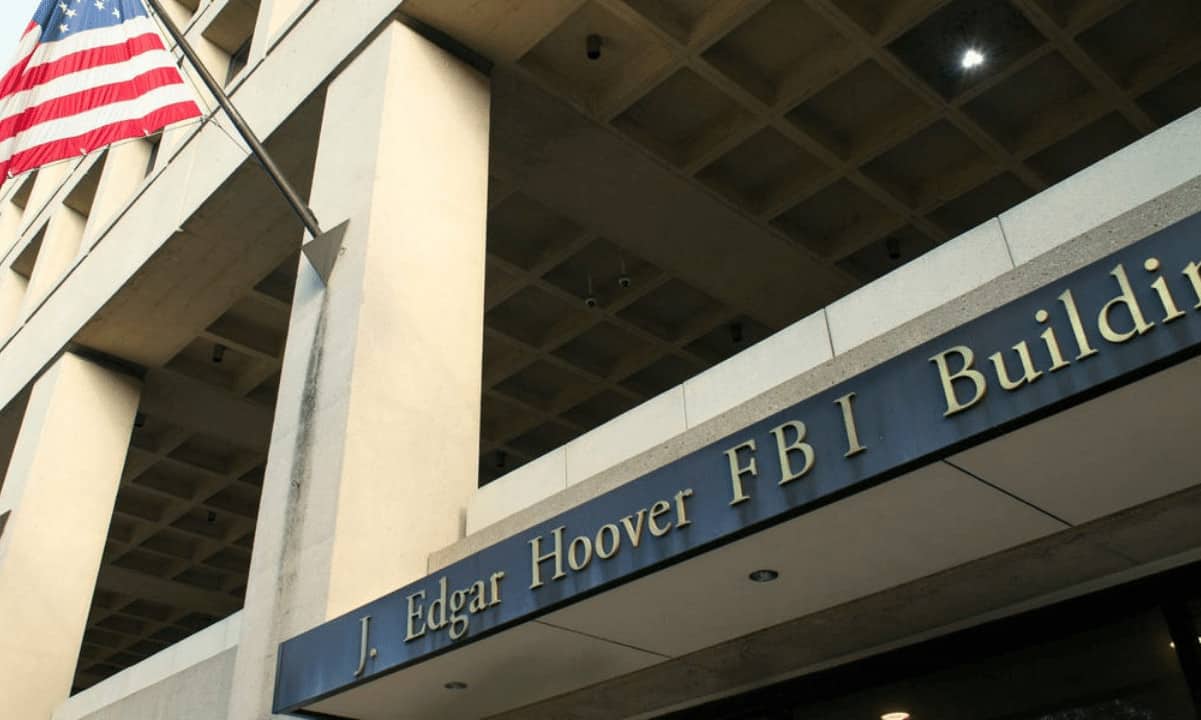 North Korea's Lazarus Group Identified as Culprit Behind Stake Hack
The US Federal Bureau of Investigations (FBI) has confirmed that the recent attack on cryptocurrency sports betting and casino platform Stake was orchestrated by the notorious hacking syndicate, Lazarus Group. The cyberattack resulted in the loss of over $41 million worth of crypto assets from the gambling firm.
FBI's Investigation Reveals the Involvement of Lazarus Group
According to a press release issued by the FBI on September 6, 2023, their extensive investigation into the Stake hack uncovered substantial evidence linking the attack to Lazarus Group. The agency has even identified and listed several cryptocurrency wallet addresses used by the group to transfer the stolen funds.
"Private sector entities are encouraged to review the previously released Cyber Security Advisory on TraderTraitor and examine the blockchain data associated with the above-referenced virtual currency addresses and be vigilant in guarding against transactions directly with, or derived from, those addresses."
Stake fell victim to the cyberattack on September 4, when hackers siphoned off millions of dollars from the platform. Cybersecurity company Cyvers initially detected multiple suspicious transactions on Stake, revealing that approximately $16 million worth of ETH and other stablecoins were transferred by the attackers.
Onchain investigator ZachXBT later reported that the hackers managed to steal an additional $25.6 million on Polygon and Binance Smart Chain (BSC). Stake eventually confirmed the attack, admitting to unauthorized transactions on their Ethereum and BSC hot wallets and reassuring users that their funds remained secure.
Three hours ago, unauthorised tx's were made from Stake's ETH/BSC hot wallets.

We are investigating and will get the wallets up as soon as they're completely re-secured.

User funds are safe.

BTC, LTC, XRP, EOS, TRX + all other wallets remain fully operational.

— Stake.com (@Stake) September 4, 2023
Cybersecurity firm Boesin estimates the total amount stolen during the hack at $41.35 million. The loot includes $15.7 million from Ethereum, $7.8 million from Polygon, and an additional $17.8 million from BSC.
Shortly after the incident, Stake announced that deposits and withdrawals for all currencies were fully functional on their platform.
Lazarus Group's Trail of Crypto Attacks
Lazarus Group has gained notoriety for its involvement in various high-profile hacking incidents within the cryptocurrency industry. The FBI's recent findings suggest that these North Korean hackers have already orchestrated crypto thefts amounting to $200 million in 2023 alone.
Earlier this year, Estonian crypto payments platform CoinPaid fell victim to a $37.3 million theft, with the company suspecting Lazarus Group as the culprits. CoinPaid also revealed that the hacking organization spent six months meticulously studying their systems before carrying out the attack.
In August, the FBI issued an alert warning that Lazarus Group was planning to sell 1,580 BTC (worth nearly $41 million) held across six different Bitcoin wallet addresses.
SPECIAL OFFER (Sponsored)
Binance Free $100 (Exclusive): Use this link to register and receive $100 free and 10% off fees on Binance Futures first month
(
terms
).
PrimeXBT Special Offer: Use this link to register & enter CRYPTOPOTATO50 code to receive up to $7,000 on your deposits.