Looking for something close to achieving an all-time high (ATH)? Discover an unconventional yet intriguing item that is on the brink of reaching its peak! This blog post explores a surprising subject that may not immediately come to mind. Stay tuned to uncover the thrilling details and surprising insights you never expected. Get ready to have your curiosity piqued as we delve into a topic that will leave you pleasantly astounded.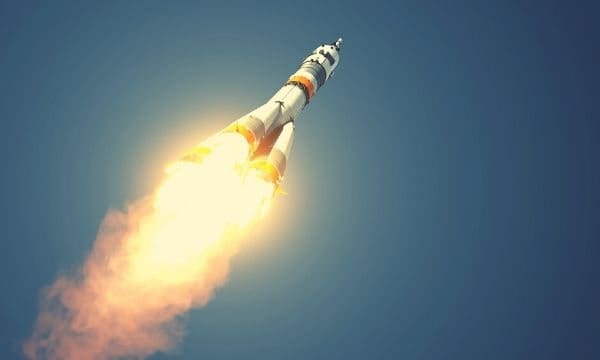 The Surging Popularity of Liquid Staking in the Crypto Market
Unlocking the Potential of Liquid Staking Protocols
In an otherwise apathetic crypto market, decentralized finance (DeFi) activity has taken a significant hit in 2023, except for one sub-sector that continues to thrive. Liquid staking protocols have experienced a radical surge in total value locked (TVL), recording an astounding 293% increase since their June 2022 lows.
Recent data compiled by DeFiLlama reveals that liquid staking protocols currently hold a staggering $20.5 billion in assets. This tremendous growth is evident when compared to the $5 billion recorded just 15 months ago. Among the top players in this market, Lido stands out, boasting a whopping $14.1 billion in staked assets, predominantly consisting of Ether (ETH).
Staking entails users temporarily locking away their cryptocurrencies within a blockchain network to enhance its security and, in return, receiving periodic crypto rewards. From an investment standpoint, staking is akin to lending out assets to borrowers in exchange for a variable interest rate. While staking is considered to be relatively low-risk, the intricacies involved make it a daunting task for many individuals. This is where liquid staking providers step in, offering simplified staking services to a broader audience for a nominal fee. Additionally, these providers issue assets pegged directly to the staked coins, such as stETH for ETH, allowing users to freely sell or trade their assets as desired.
The Ascendance of Liquid Staking and the Role of Ethereum
Back in April 2022, the TVL of liquid staking protocols skyrocketed to an all-time high of $21 billion before the fallout from Terra's collapse triggered a significant drop in the DeFi market. At that time, Lido dominated the liquid staking landscape, but it now faces competition from other major players like RocketPool, Coinbase, and Binance.
However, the most notable game-changer here is Ethereum. With the transition to proof of stake in September 2022, the assets deposited within Ethereum's staking contract have more than doubled to 29.4 million ETH, equivalent to a staggering $48 billion. As reported by blockchain analytics provider Nansen, the amount of staked ETH has now surpassed the circulating supply on exchanges, indicating a strong bullish sentiment among Ethereum holders.
"Now that the merge has occurred, staking is much more attractive," said a Nansen data journalist. "Depeg risk is not a significant concern anymore if users have the ability to withdraw their staked ETH."
Challenges Faced by Other DeFi Protocols
While liquid staking protocols soar to new heights, other segments of the DeFi space have witnessed a considerable decline. MakerDao, a leading stablecoin provider, currently holds $5 billion in assets, a decrease from its $6.5 billion holdings shortly after FTX's collapse. Lending and decentralized exchange (DEX) protocols like Aave and Uniswap have also experienced substantial drops of approximately 80% and 66%, respectively, from their peak valuations.
At present, Aave's annual percentage yield (APY) for ETH lenders stands at 2.1%, which is surpassed by Lido's APY for ETH stakers at 3.6%. This stark difference further emphasizes the rising popularity and profitability of liquid staking in the crypto market.
SPECIAL OFFER (Sponsored)
Binance Free $100 (Exclusive): Use this link to register and receive $100 free and 10% off fees on Binance Futures first month
(
terms
).
PrimeXBT Special Offer: Use this link to register & enter CRYPTOPOTATO50 code to receive up to $7,000 on your deposits.
Disclaimer: The information provided here is for informational purposes only and should not be construed as financial or investment advice. Always conduct your own research and consult with a professional financial advisor before making any investment decisions.